Oil & Gas Industry requires a pair of Antistatic safety shoes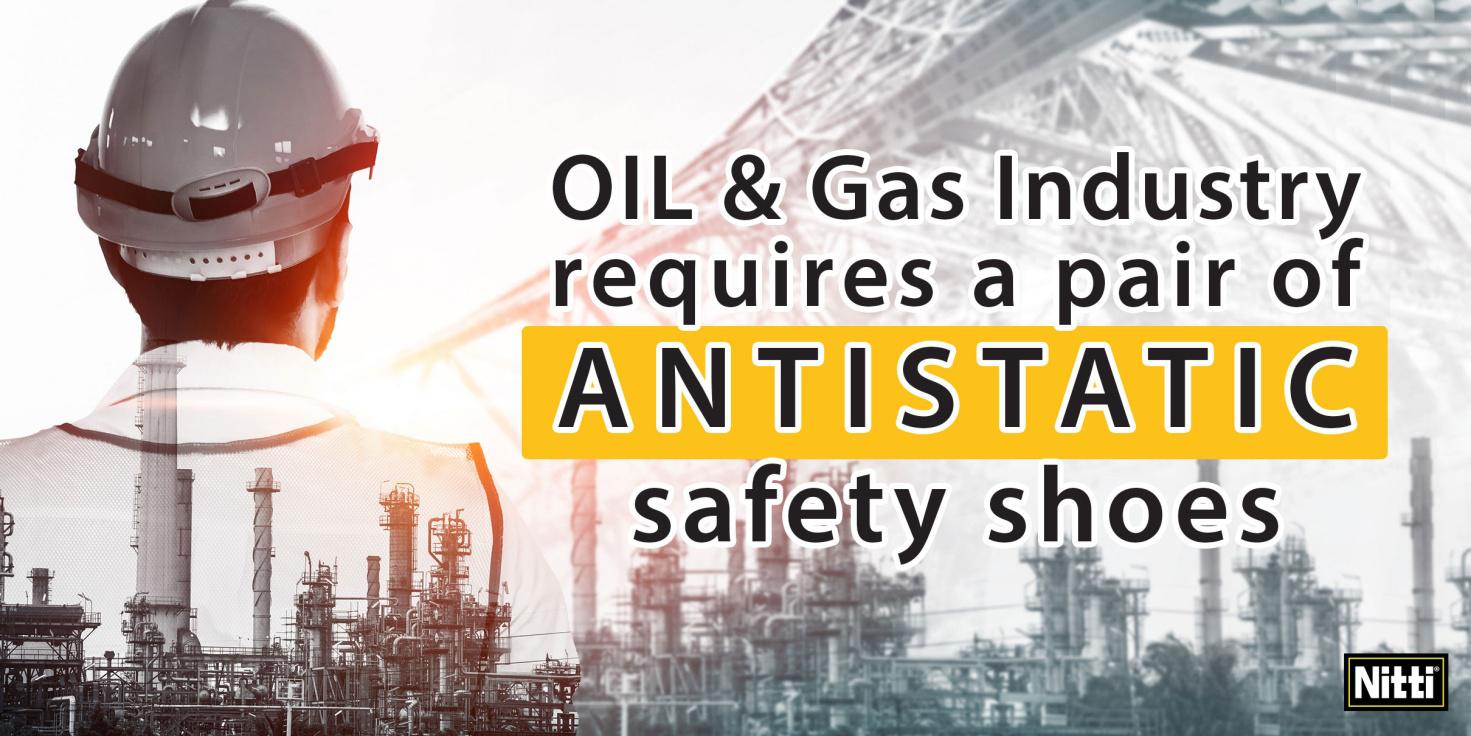 The operating staff of natural gas stations in the gas industry must wear anti-static safety shoes, mainly to prevent electrostatic hazards and avoid accidents due to explosions. A pair of high-quality and multi-functional safety shoes is most important to them, to protect the operational safety and prevent the occurrence of safety hazards!
Therefore, the quality of safety shoes must be qualified and proven effective. The national quality standard system must be strictly implemented to protect the personal safety of the wearer. , while also protecting the surrounding people and the environment.
Anti-static function:
Charge transfer occurs when people come into contact with objects with zero potential (non-grounded objects) or objects with potential differences. This is the phenomenon where you will see a spark discharge. If the anti-static functionality is improper, this may cause a fire or explosion.
It is therefore necessary for the staff to wear safety shoes with anti-static function. Anti-static safety shoes are safety shoes that use static conductive soles to reduce and eliminate static electricity build-up and prevent safety hazards in flammable and explosive working environments. Workshops that require clean, dust-free and sterile environment usually will require ESD shoes.
For the natural gas industry, anti-static must not only be used in work clothes, but also in work shoes. It is the most basic protection to avoid explosion accidents. It is directly related to the safety of all people passing by the gas transportation route. Pay attention to labor protection regulations. The staff must be aware of how to use their PPE effective and professionally.
Anti-puncture function
In the construction of transportation pipelines in the natural gas industry, unidentified sharp metal tools on the ground could pierce the soles of the operators' shoes when they are walking on the pipeline construction site. For the safety of the workers' feet, they need to wear safety shoes with anti-puncture functions. The anti-puncture function is a metal or composite plate that is placed above the sole of the shoe to prevent the foot from being pierced by various sharp and hard objects, thereby preventing the foot from being injured.
In short: workers in the natural gas industry must wear multi-functional safety PPE with anti-puncture and anti-static properties, because the mining of gas is accompanied by many risk factors. Same like coal and ore mines. The state and the enterprise must pay attention to the safety of front-line personnel by supplying professional safety equipment.
Starting with shoes, let them get the most important personal protection.