Exclusive Webinar for Indonesia: How To Choose The Right Safety Footwear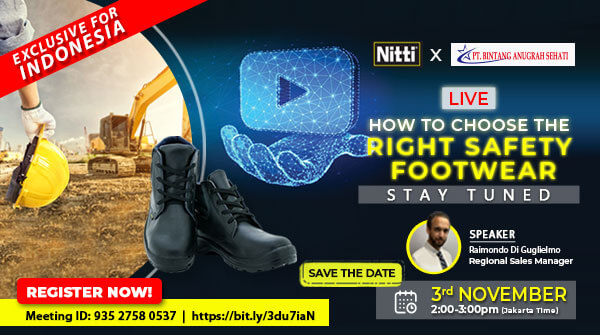 Join our upcoming LIVE webinar: How to choose the right safety footwear?
Safety shoes are one of the most important equipment in any activity. With so many different brands out there claiming that all can provide a solution to your safety concerns it is sometimes hard to determine which to choose.
Therefore, you have to remember that there are a lot of possible instances when you might step into something with edges that might hurt your feet.
This is why protecting yourself by wearing the right safety footwear is very important. This is important so you are confident that you will have an idea of what you should choose in order for you to select the right safety footwear.
Register FREE WEBINAR NOW to know more!
Topic: How to choose the right safety footwear
Date: 3rd November 2020
Time: 2:00pm-3:00pm (Jakarta Time)
Register link: https://bit.ly/3du7iaN
Meeting ID: 935 2758 0537