Malaysia certification SIRIM for personal protective equipment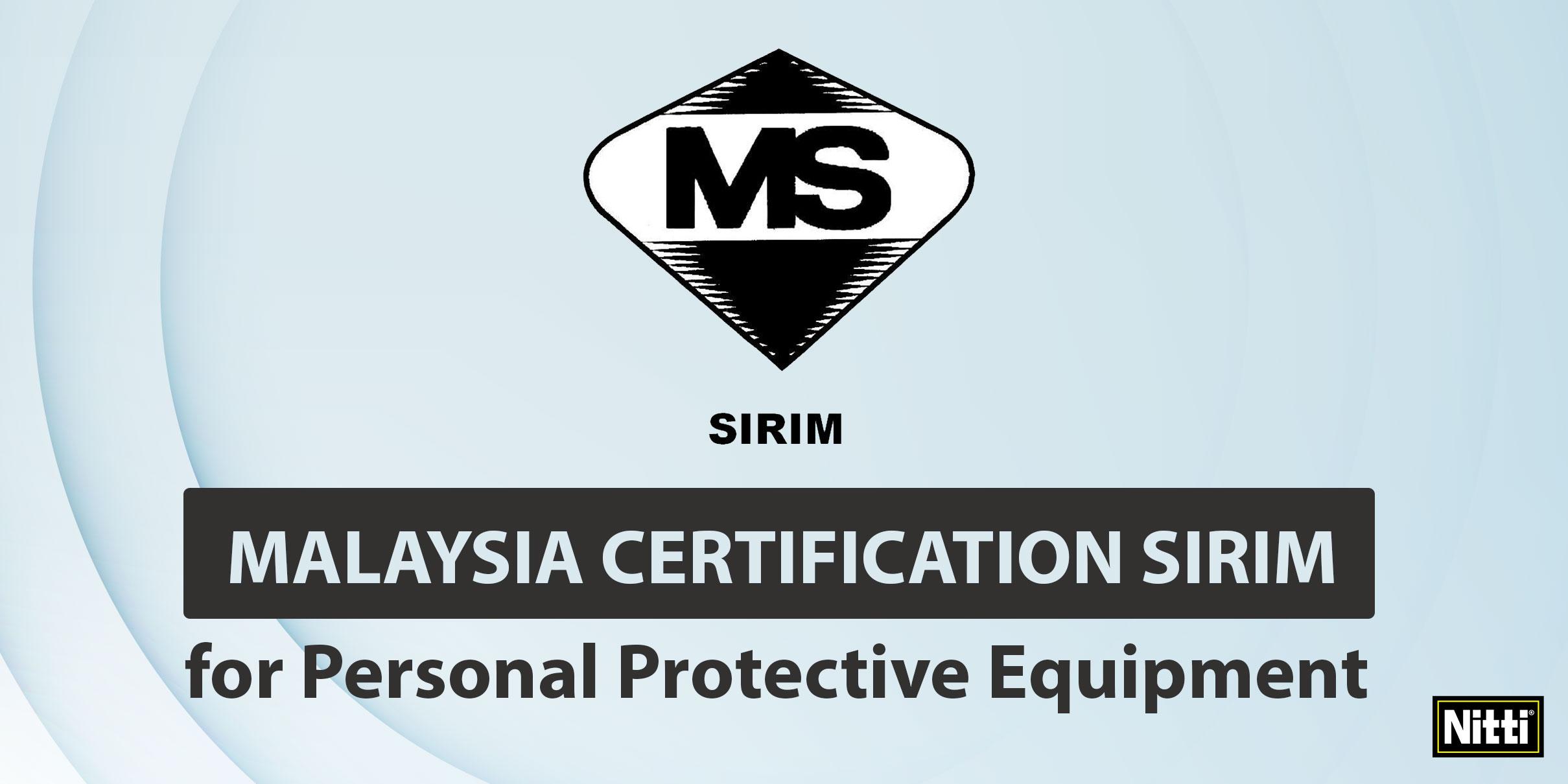 Personal protective equipment PPE, also known as personal protective equipment, refers to the personal protective equipment provided to protect workers from accidents and occupational hazards during the labor production process, which directly protects the human body.
Personal Protective Equipment
Management of PPE in Malaysia
In Malaysia, the Ministry of Occupational Health and Safety DOSH (JKKP in Malay for short) is responsible for the management of occupational safety and health, including the type approval of personal protective equipment PPE.
DOSH has formulated a series of personal protective equipment regulations in accordance with the Malaysian Occupational Health and Safety Law, including:
-Respiratory protection regulations (JKKP HIE/12/2/1) 2) Manage respiratory protective equipment (RPE), including dust masks, gas masks, etc.
-Hearing Protection Regulations (JKKP HIE/12/2/2), managing noise-proof appliances, including earplugs, earmuffs, noise-proof helmets, etc.;
-Eye Protection Regulations (JKKP HIE/12/2/3), which regulates eye protection equipment, including protective glasses and face shields;
-Hand Protection Regulations (JKKP HIE/12/2/4), which regulates hand protection equipment, including various protective gloves;
-Foot protection (JKKP HIE/12/2/5), manage foot protection equipment, including various protective shoes and labor protection shoes;
-Body protection (JKKP HIE/12/2/6), manage body protection equipment, including various protective clothing;
-Head protection (JKKP HIE/12/2/7), manage bidding head protective equipment, including various safety helmets and industrial helmets
Malaysia Personal Protective Equipment Certification Agency
SIRIM QAS is the only Malaysian personal protective equipment certification body designated by DOSH. Starting from October 1, 2019, all personal protective equipment must obtain SIRIM certification. After the product is certified, the SIRIM-DOSH certification label must be posted.
The PCL of the product certification certificate issued by SIRIM is generally valid for one year, and an annual factory inspection is required to maintain the validity of the certificate. The product license issued by DOSH is valid for five years. The test report for the initial certification is also valid for five years, and re-testing is required after the report expires.
The SIRIM certification cycle is generally more than 2 months. Different products have different certification cycles due to different testing cycles. Malaysia currently certifies international standards such as Malaysian standards, American ANSI standards, European Union EN standards, and British BS standards.