Safety shoes export standard to the United States: ASTM F539-2001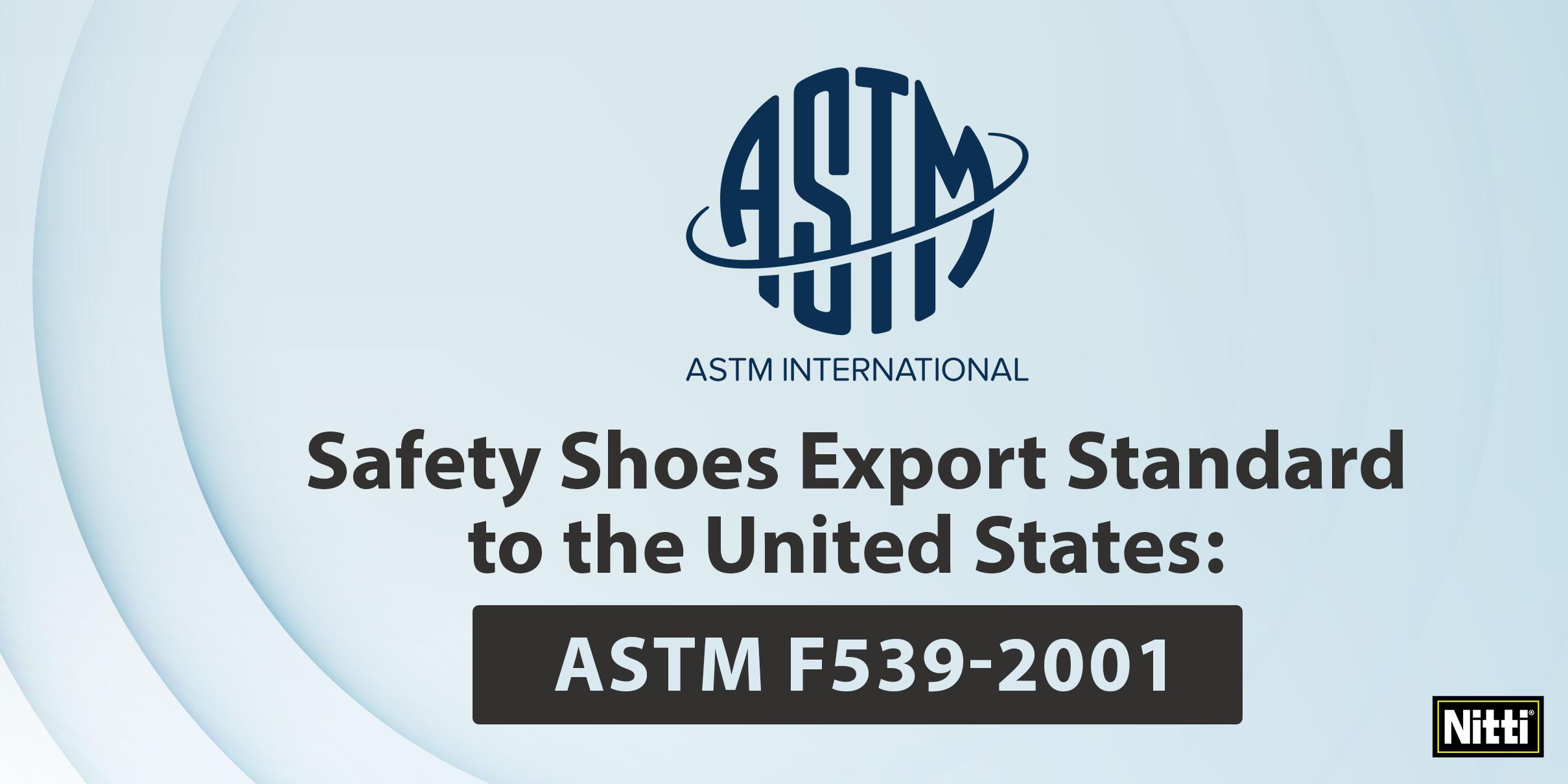 Safety shoes are a general term for shoes that have a protective effect on the feet. There are many types of safety shoes, and the common functions of safety shoes are to protect the toes, prevent punctures, insulate, or resist acid and alkali. People generally choose safety shoes with different protective effects according to the nature of the hazard and the level of hazard in the work environment.
The certification of safety shoes exported to the United States is not compulsory, and companies can voluntarily conduct certification as needed. However, if safety shoes are exported to the United States and tested in accordance with American standards and obtained test reports, it will increase the recognition of the products by American consumers and enhance the competitiveness of the products in the market.
"U.S. standards commonly used for safety shoes exported to the U.S.:
ASTM 15.07-2011 sports equipment and facilities; pedestrian/sidewalk safety and footwear, amusement rides and equipment; skiing
ASTM D2098-2013 Test Method for Determining the Water Resistance of Leather Shoe Uppers by Dow Kolin Leather Tester
ASTM D2099-2014 Marcel Water Penetration Test Standard Test Method for Water Resistance of Leather Shoe Uppers
ASTM D2322-2014 Test method for artificial sweat resistance of Leather Shoe Uppers
ASTM D3851-2007 Urethane Micro porous Sole Material Specification
ASTMD4002-1981 (2008) Evaluation Rules for Shoe Polish
ASTM F539-2001 (2011) Regulations for suitable sports shoes
Testing items for labor insurance shoes exported to the United States:
i. Puncture resistance;
ii. Impact resistance;
iii. Electrical properties performance of conductive shoes and anti-static shoes
Safety shoes testing process:
1. Project application – submit a test application to the testing agency.
2. Send samples – according to the testing requirements, the company provides a certain number of samples.
3. Product testing – the company sends the samples to be tested to the laboratory for testing.
4. Compilation report – the testing engineer compiles the report based on the qualified testing data.
5. Submit for review – the engineer will review the complete report.
6. Issuing the report – after the report is verified, it will be sent to the customer.