KC safety certification for safety shoes exported to South Korea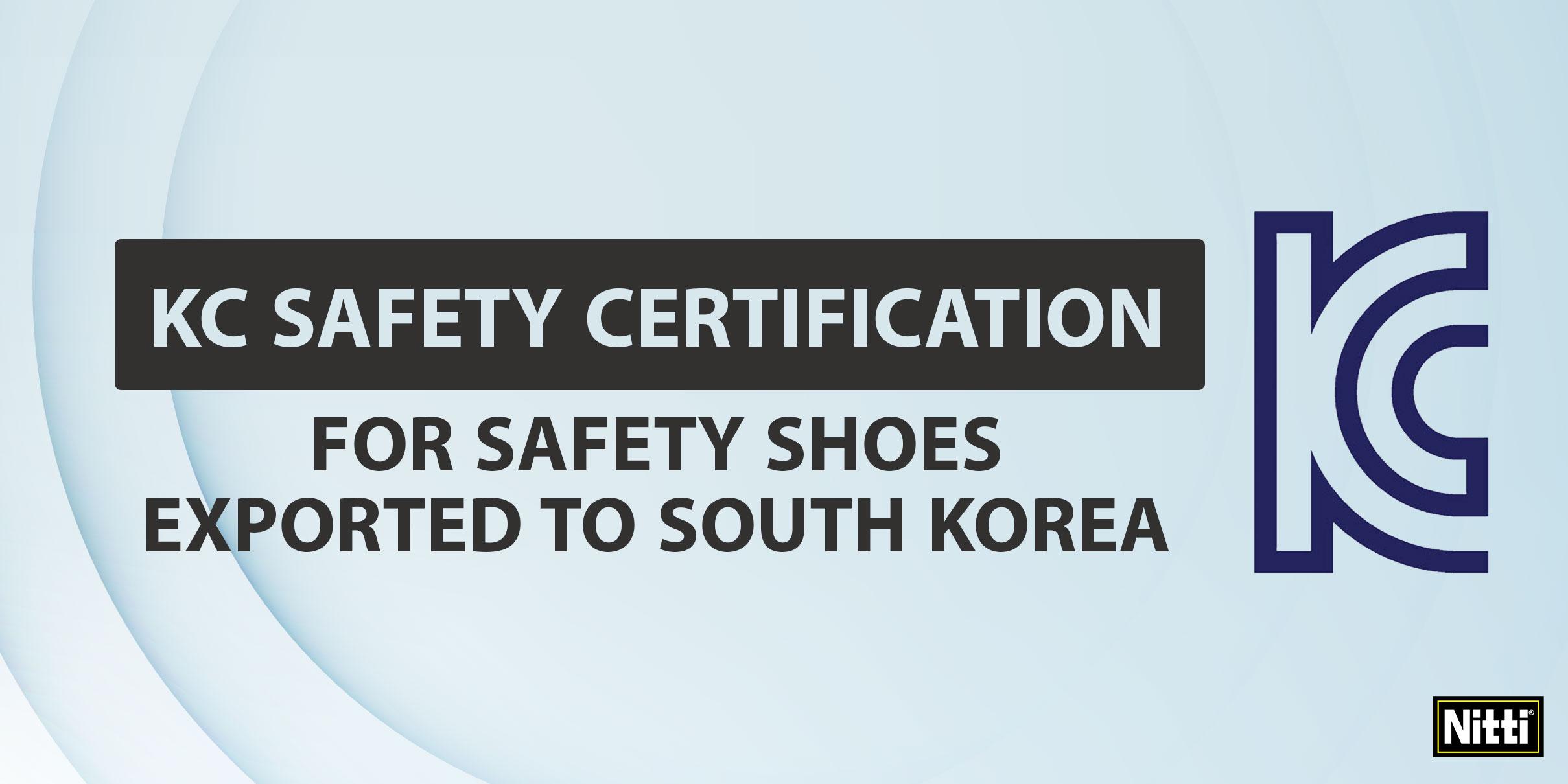 Introduction to KC certification of safety shoes
In South Korea, the certification of safety shoes is implemented in accordance with South Korea's "Occupational Safety and Health Act" and other relevant laws. The certification of safety shoes is managed and implemented by the Korea Occupational Safety and Health Certification Institute (KOHSA). This organization implements KC safety certification for safety shoes in accordance with the "Occupational Safety and Health Law" to lead the production, distribution and use of safety shoes, and fundamentally guarantee the performance, quality and safety of safety shoes.
The certification mode and scope of safety shoes
According to the relevant laws and regulations of South Korea, when producing or importing safety shoes, it is necessary to obtain the Korean KC safety certification issued by the Minister of Labor. Any violation will be punished with a fixed-term imprisonment of not more than three years or a fine of not more than 20 million won.
The KC certification process for safety shoes is as follows:
1. Application for certification
2. Document review
3. Factory inspection
4. Sampling test of safety shoes
5. Certification review
6. Issuance of KC safety certification
7. Supervision and review
The KC safety certification scope of safety shoes is mainly divided into the following two types:
1. Safety shoes are used to protect the feet or insteps from the danger of falling, hitting or sharp objects, or to protect the feet from water, oil, chemical substances, etc.
2. Safety shoes used to prevent electric shock or static electricity.
Safety shoes KC factory inspection
The KC safety certification audit factory will schedule the audit application according to the order of submission, usually in about 2 days. The inspector will check whether the technical capabilities and production system equipped in the workplace meet the safety certification standards, so as to maintain and ensure the safety of the safety shoes. For safety performance, it is also necessary to provide relevant materials such as safety certification application, quality management system documents, and program control documents.
Transfer from: Hangzhou Yingshibai Certification